Femingo | Women Health, External Use Ayurvedic Products
We are Femingo, a women health focused platform. Made with nature's best ingredients, our external application product range is here to make your life a healthy one.
What started as a small Seva in 1993, is Yogic Naturals of today. Yogic Naturals has launched a range of external use oil serums under Femingo. Blending the age old tradition of Ayurveda with modern diagnostics and scientific studies is the hallmark of our approach wherein we are just not natural, but effective Yogic Naturals.
Researched with an open mind on the richness of the Vedic scriptures; understanding the herb synergies from the Sharangdhar Samhita; developing the healing algorithms to invoke the latent healing in each plant and manifesting the same as an integrated product that is safe, effective and nurturing…. is Femingo by Yogic Naturals today.
Innovative oil serums that have the essence of herbal goodness, the synergy of different plant extracts and the deep Ayurvedic knowledge of nano delivery mechanisms is what defines each product.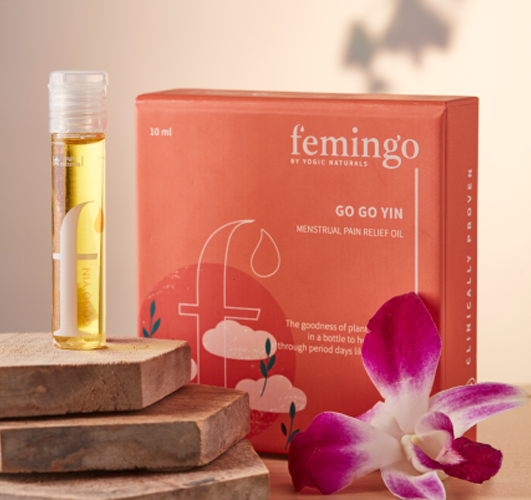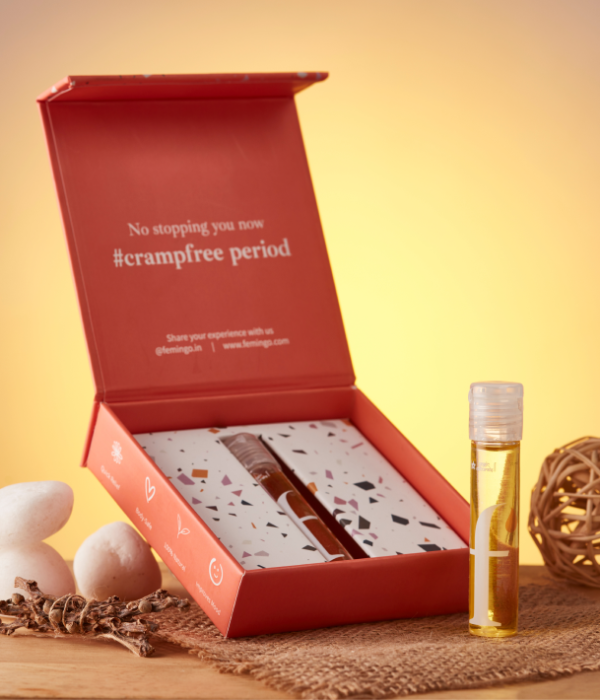 Designed with you in mind
our technology offers better healthcare and wellness through:
1. Topical use only treatment (only a few drops of oil rubbed for 15 seconds at strategic points)
2. Safety is our prime concern. All our oil serums are used topically making them the safest system in the world.
3. With no ingestion we also follow a "No added chemicals, heavy metals or steroids"rule for all our products.
4. No ingestion of medicine implies a Non metabolised delivery that helps maintain herb fidelity, maximum delivery without loss- this helps us treat more with less.
5. Direct & Targeted approach makes our herbs Fast acting; Easy to use
6. Scientific and effective
i. Standardised protocols that are easy to use and ensure quality benchmarks
ii. 8 patents under process
iii. 9 International Peer reviewed publications
Such a holistic approach ensures better treatment and homeostasis, reducing the need for repeated treatments and leads to increase in a woman's well being. Improved wellness is known to improve the your efficiency, reduce the health expenditure and enhance the quality of life.
What started many years ago as a small humble Seva to society and mankind, is today Yogic Naturals – a brand that stands for scientific, safe, effective and quality healthcare products
Developed after 26 years of research, our products are based on Ayurveda Nanocellopathy, harnessing the synergies of different plant extracts and their healing algorithms.
Femingo, a unit of Yogic Naturals is the self care brand that is setting new standards for women's health. With a holistic approach that focuses on the root cause & not symptoms alone, we are coming up with women oriented products with the aim of creating a safe space for women.
To know more, visit https://www.godsownstore.com

"Well made theme with many options to personalize it to your needs. Customer support prompt and superb as always."
"Well made theme with many options to personalize it to your needs. Customer support prompt and superb as always."